2022 in a page
There are only two splits for 2022
life
had the longest crying streak in my life (probably after being an infant)
kicked 2 venomous people who acted to be friends of out my life (hope to never see them again!)
had the most depressing 12+ months of my life
cried during ceremonies
cried during my birthday
highest number of solo travel done yet
first solo flight journey
became financially in-dependant
got my dream work setup done
successfully arranged first trip with few other friends
visited Bengaluru for the first time
migrated to Bengaluru
Highest number of days stayed alone separated from family
Broke some of my biggest fears
Got my first sneaker and many new things
went for Ritviz's private concert (CRED's anniversary party)
met the most number of strangers this year and they turned out to be my friends
travelled more than 4000+ kms in a year (by land alone apart from city rides)
Looking back at 2022 I've learned so many things. I've tried to keep so many things private and I'm happy about it. Sometimes I've written drafts that were never shared to the world. These are some really good things I wished to share.
work
worked on my biggest fear web sockets and migrated legacy API based code to socket successfully
got MVP (Most Valuable Person) at Freshworks for the year 2021 - 2022
left my first job ( 😭 )
started with open Source
got mentioned in Dan's tweet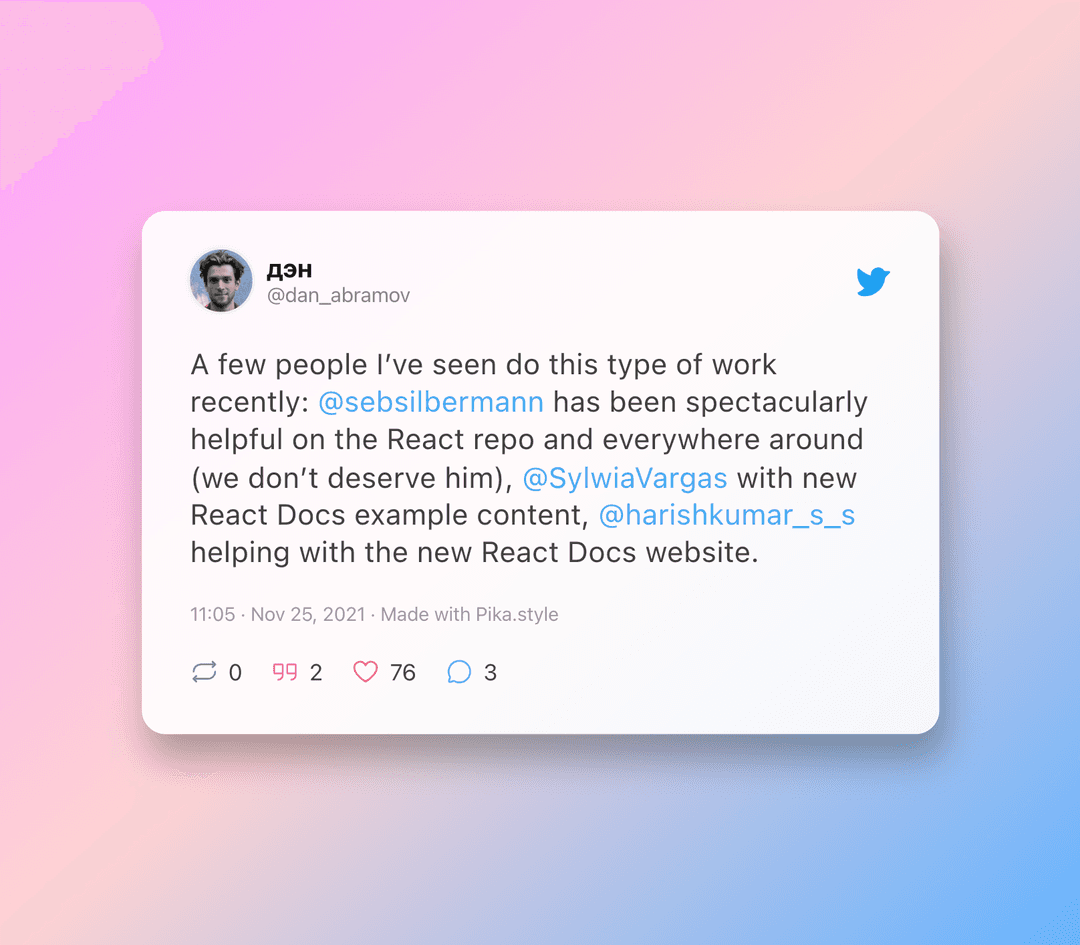 worked on implementing console for beta.reactjs.org site and improving the performance of the site
became maintainer of reactjs.org docs
joined CRED
helped improve types for webpack plugins
helped in building eslint.org new site
joined ESLint's website team to maintain docs
helped ship post and comment editor to lenster.xyz 🌸🌿
contributed to few more projects like lexical, nodejs.dev, vercel's og image generator, etc
reached 300 followers on twitter from 10 followers (95% of people came through social channels)

reached 5000+ followers on linkedin

made banger posts, got 1K, 2K, 3K likes and more than 200,000 impressions per post

got featured in official react docs site for my work
made it to eslint's release log more than 3 times in a row
became maintainer of lenster.xyz
made it to https://eslint.org/team/ page
helped many new people land into open source journey along with me
and to end it with my all time favourite!
x -- x -- x